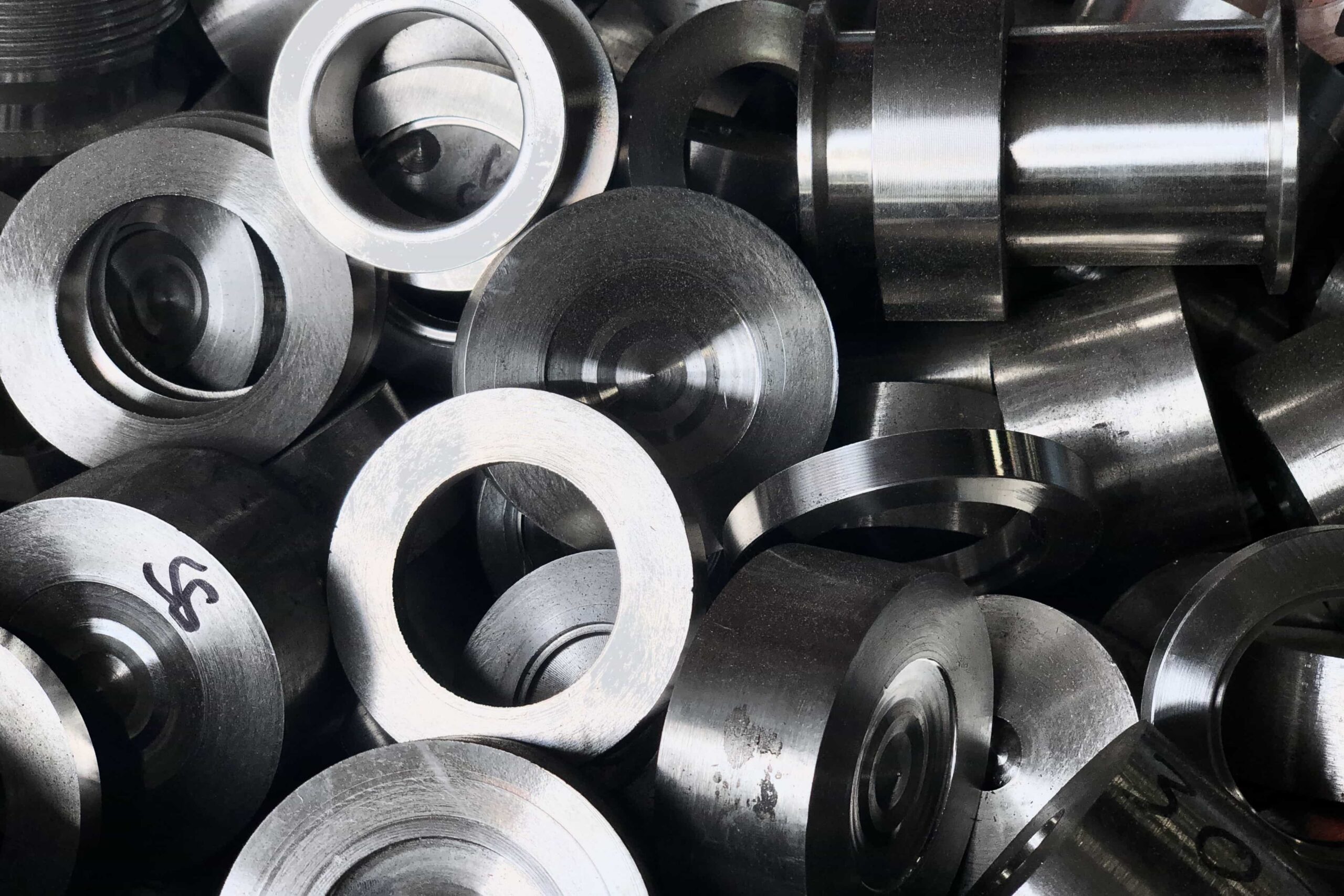 The use of superalloys is crucial in today's modern high-tech world. Many of these high-performance alloys are nickel-based containing the alloying elements of Cobalt, Tantalum, Molybdenum, Tungsten, Titanium, and Rhenium. Superalloys deliver exceptional mechanical strength and creep resistance at high temperatures. They are the metal of choice in extreme environments for their versatility and high resistance to corrosion and oxidation. The applications for Superalloys are used extensively in the chemical, petrochemical, power, marine, and aerospace industries. We are also seeing an increase in superalloys coming from additive manufacturing/3D printing and expect to see increases as this process transitions from rapid prototyping into full production.
Globe Metal's Recycling Process of Super Alloys
Suppliers choose Globe Metal for both the outstanding services provided and our expertise in the business. One competitive edge is that we handle mixed material. All metals received are graded with our XRF analyser and properly sorted and processed. Globe Metal has also developed the great advantage of handling blades and vanes, with the increasing volume of superalloys we receive from the aerospace industry. As always, we recycle and process all types of superalloys in the soft metal forms such as overspray powders, sludges, dust, and slag.
At Globe Metal, our primary goal is building strong business relationships with suppliers. Our clients are assured they are always getting fair market value for their materials, and we work hard to ensure each business transaction runs smoothly on the logistics side.
We are Certified Recyclers
Globe Metal is ISO certified. Many of our clients in the aerospace industry require disposal certification standards, and we provide certified disposal documents, photographs and full reports upon request.  Understanding the importance of knowledgeable and personable service for our clients is one of the reasons we attend the MRO Trade Show every year.
To find out the purity and value of your material, send us a sample, and we'll have it analyzed to provide more information and quote you the best prices.  For any inquiries, feel free to contact us via call at 1-800-700-6382 or email at sales@globemetal.com.
Some of the alloys that we buy and sell:
Rene 220
Rene 142
Rene 77
Rene 80
Rene 88
Rene 95
Rene 108
Rene 125
Rene N5
Rene N500
Rene N515
Hast C276
Hast C22
HS 230
HS 242
AM1
C1023
F75
MarM247C/LC
MM509
ECY 768
MM002
MM200+HF
B1900
GTD 111
GTD 222
GTD 241/262
CMSX 10
CMSX 4
CMSX 2/3
PWA 1426
PWA 1432
PWA 1440
PWA 1480
PWA 1484
U500
IN 625 (Inco 625, Inconel 625)
IN 725 (Inco 725, Inconel 725)
IN 713C/LC (Inco713, Inconel 713)
IN 718 (Inco 718, Inconel 718)
IN 706 (Inco 706, Inconel 706)
IN 690 (Inco 690, Inconel 690)
IN 825 (Inco 825, Inconel 825)
IN 925 (Inco 925, Inconel 925)
IN X750 (Inco 750, Inconel 750)
IN 800 (Inco 800, Inconel 800)
IN 601 (Inco 601, Inconel 601)
IN 622 (Inco 622, Inconel 622)
IN 840 (Inco 840, Inconel 840)
IN 600 (Inco 600, Inconel 600)
Monel 400
HS 3, 4, 6, 12, 19, 21
Monel 500
Waspaloy Wrought
Read also: