Tungsten Carbide Recycling:
40 Years of Experience
Globe Metal sources tungsten from drills, inserts, sludge, powder, spent catalyst, milling teeth, Morgan rolls, filter scrap and tungsten alloys. You name it, Globe Metal is capable of helping you recycle it for profit.
What is Tungsten Carbide?
Tungsten is a rare, metallic element having a bright gray colour, a metallic luster and a high melting point, 3410° C. This metal is found in different materials, such as wolframite and tungstate. Tungsten is used in filaments in incandescent light bulbs, electric contacts, and arc-welding electrodes. It is also used in alloys, such as steel, to impart greater strength.
Forms of Tungsten that Globe Metal Can Recycle
Drills and insert: we recycle tungsten carbide drills and inserts of all grades, brazed or clean.

Sludge ("grinding swarf"): we buy tungsten carbide grinding sludge, also referred to as grinding swarf, that contains oil and moisture. Carbide sludge usually contains 60-70% tungsten and 10% cobalt. We base our price on the amount of tungsten recovered.

Tungsten carbide powder: material that is typically used in the thermal spray process for hard facing. We buy everything from low-grade carbide powder containing as little as 20% tungsten to pure tungsten powder or tungsten powder scrap containing different alloys, and tungsten carbide powder off spec.

Spent catalyst: we buy tungsten catalyst waste directly from the end-users in the petroleum industry or from scrap metal dealers, and price tungsten catalysts according to the amount of material our tungsten recycling program recovers, typically recovering 12-18% tungsten.

Asphalt milling teeth, also known as "carbide grinding tips": these are typically worn all the way down to the steel. We pay based on the amount of material our tungsten carbide recycling process produces, which allows us to offer higher prices than our competition.

Morgan rolls scrap: we offer the most competitive prices for tungsten carbide Morgan rolls scrap to businesses around the world. If your Morgan roll scrap has a nickel or cobalt binder, we can recycle it; the price per pound stays the same. We can also recycle Morgan rolls scrap if they are in the forms of turnings and sludge.

Filter tungsten scrap: we melt tungsten carbide filters to recover the tungsten carbide inside. We accept carbide cartridge filters filled with wet or dry carbide as well as metal or paper carbide filters, guaranteeing maximum recovery of all tungsten material in the filter media.

Tungsten alloys

Densalloy solid scrap, turnings, revert, and sludge

Hevitmet sludge and grindings

Mallory alloy scrap, sludge, grindings, and turnings
Who Sells Recycled Tungsten Carbide To Globe Metal?
Globe Metal buys tungsten carbide from many different industries including machining shops, mining companies, wood processors, and manufacturers.
Who Buys Recycled Tungsten Carbide From Globe Metal?
Globe Metal maintains a global network for selling tungsten carbide. By tapping into this network, we're able to spot market opportunities that others miss – and help out the seller increase the value of their material. Our tungsten carbide recycling process produces a continuous and reliable supply of raw materials that manufacturers around the world count on.
Globe Metal® is a ISO certified metal recycler and a proud member of Minor Metals Trade Association.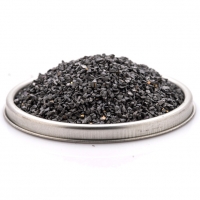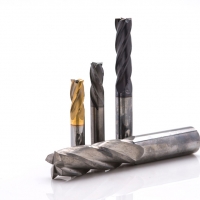 Tungsten Carbide Endmills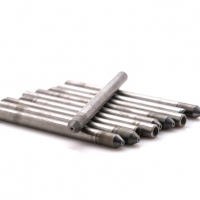 Tungsten Carbide Waterjet Nozzles
We Offer Competitive Prices
Thanks to our 40-year history in metals recycling, we know the market like the back of our hands. We have the knowledge to give you the best price per pound for your material. Talk to a buyer now. Complete the form above.
We Simplify The Recycling Process
At Globe Metal®, we break down our customer experience into three simple steps: 1) You call for an estimate. 2) We arrange pickup of your material. 3) We send you a check after recycling your materials.
We're Global
Based in Montreal, we are among the worldwide leaders in recycling in Canada and around the world, representing a large market share for metals across the U.S. We also have a significant buyer and seller base worldwide. Schedule a shipment.
We'll Help You Manage Your Materials
Globe Metal® will provide you with new U.N. rated drums to store your spent catalyst; our waste management materials meet all regulatory specifications. We'll also send you certificates of responsible recycling for government agencies.