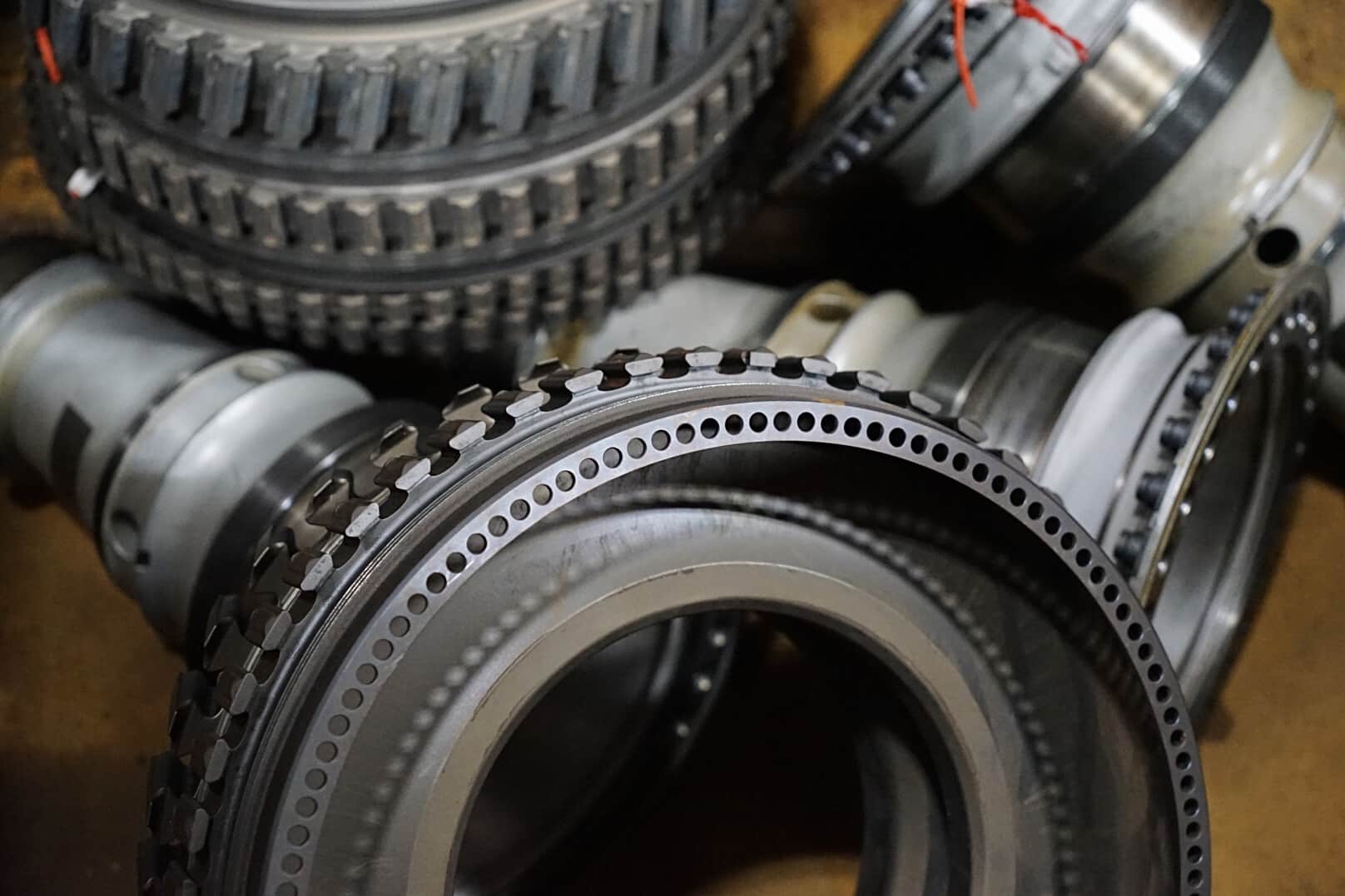 Today, the aerospace industry is continually moving towards greener manufacturing. This current economic take-use-dispose model is giving way to a circular economy model. Products and resources are kept as long as possible, reused or recycled, creating closed loops of material use. For example, Pratt & Whitney has set goals by 2025, to have zero waste in all its factories, with 100% of waste recycled. Some of these players in this sector are requiring these standards to be followed throughout their production supply chain. As industries face mounting environmental and sustainability challenges, solutions will be found in crossovers in technology and collaboration.
The conventional methods for recycling aerospace metal scraps are generally processed in one sizeable communal heap. This outdated method of recycling results in metals being undervalued.  At Globe Metal, we visit your site and provide you with an assessment and evaluation of your metal scrap. Our success rate is high when it comes to finding different metal waste streams. Aerospace scrap metals contain a variety of metals, such as silver cadmium in switch and relays, mercury and chromium in gauges, platinum and palladium in thermocouples, fuel nozzles, turbine blade and vanes, gas lines, gas pumps, and heat exchangers. These kinds of metals are durable, corrosion-resistant, and act as thermal barriers in extreme temperatures. Precious metals, such as gold are used in printed circuit boards for radio and communication devices, navigation systems, and dozens of other computer application systems. Not every metal recycler has the knowledge that we do in recovering precious metals from aerospace metal scrap.
With our practical experience and technology, we identify and recycle precious metals, like platinum, palladium and gold. We at Globe Metal make sure that when recycling metal with us, you will always receive the best market value. No matter what waste streams you are working with, we handle all types of mixed metal scraps effectively. If you want to get the most value out of your aerospace metal scrap, then choosing the right recycling partner with in-depth knowledge and the proper methodologies is essential. Your metals have value and we guarantee that you will receive maximum value when recycling with Globe Metal.
Expert Knowledge and Effective Methods to Recycle Aerospace Metal Scrap
No matter what situation you have with your aerospace scrap metals, we at Globe Metal make metal recycling profitable for our clients. Even if it's hazardous materials that involve high disposal fees, we can provide our customers with strategies and solutions to recycle all of these kinds of materials and help significantly reduce overall costs.
If you are interested in recycling your aerospace metal wastes with us, follow these simple three steps to have your metal scrap recovered efficiently:
Please provide us with photos and samples of your waste materials;
After analysis and testing, a price quote is delivered based on varying recycling options;
Metal scrap and waste is picked up on-site, then sorted and processed.
We distribute all metals through our international network and provide proof and Certificates of Destruction.
With over 40 years plus of experience, we recycle the whole gamut of aerospace metal scrap from superalloys, metal powders, precious metals, titanium, and everything in between. Partnering with aerospace manufacturing and MRO facilities from around the world to recycle metal waste, Globe Metal is known for our expert knowledge and a customer-centric approach.
If you have any questions about your metal recycling needs and want to benefit from our expertise, give us a call at 1-800-700-6382 or email us at sales@globemetal.com.
Globe Metal is a proud member of Minor Metals Trade Association.
Read also: