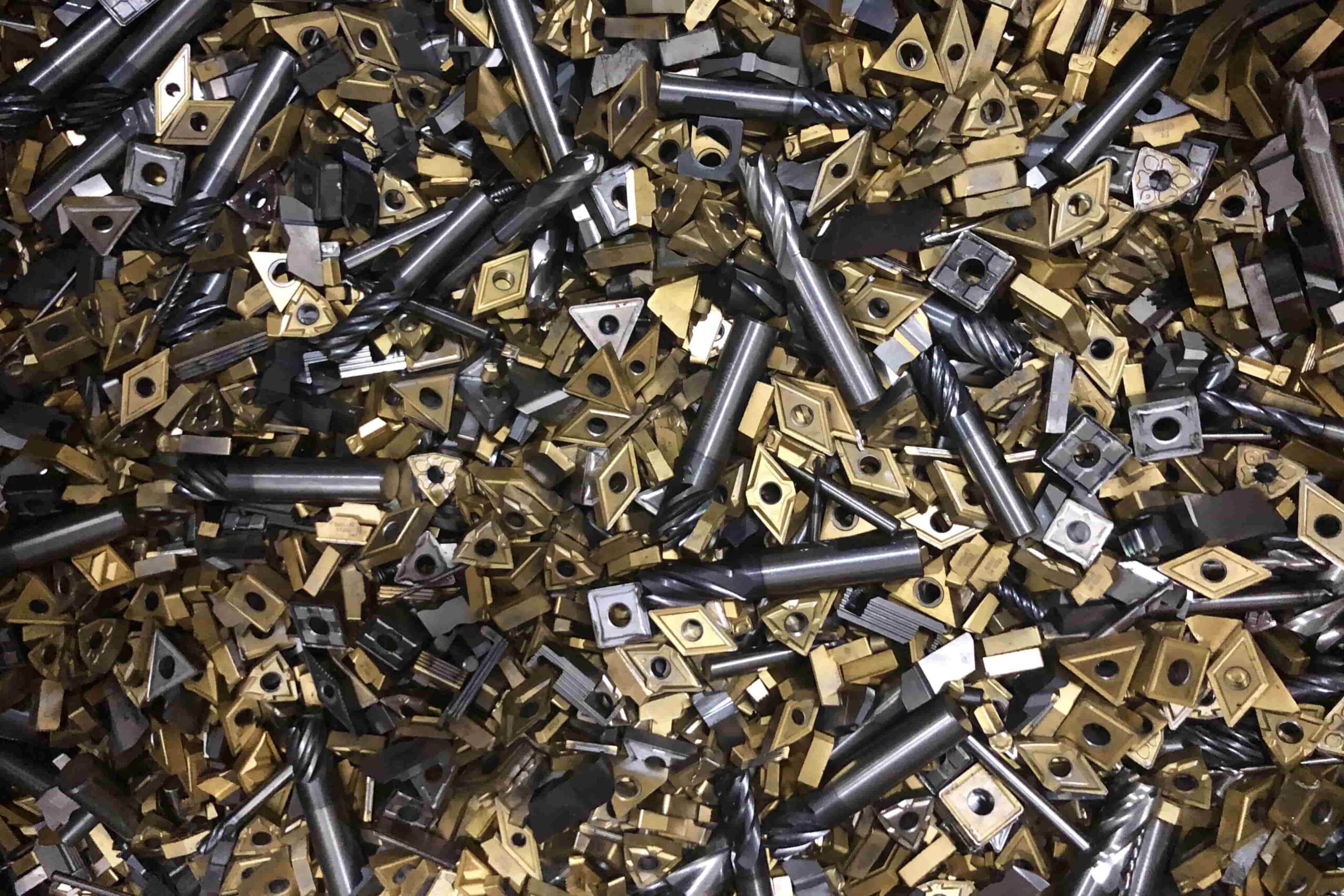 Metals prices have seen some seismic shifts in 2019. We seek to clarify how demand, supply, market conditions and policy have been affecting the ups and downs of scrap metal prices and share our insights on metal markets in 2020. Our goal is to find the optimal recycling solutions for our customers offering fair market prices.
Metals are the lifeblood to the global economy
The strength and vitality of global industrial production centre on base metals such as iron ore, nickel, copper and aluminum. As we see shifts in supply and demand, metals act as a barometer to changes in the economy. An ever increasing and expanding global economy has led to the concerns of impacts on the environment and over-exploitation of natural resources. A circular economy promotes the recycling of metals and responsible sourcing to reduce waste and the extraction of virgin raw materials. It saves resources and energy. During these last decades, the recycling of millions of tons of metal scrap takes place every year. Recycled metals ranging from advanced products such as electronics, to cars, to aircraft engines, have become a part of everyday life. For many secondary metals, a global metal recycling industry has spawned based on revenue generation, supply and demand.
Fluctuations in Scrap Metal Prices
All players in the metal recycling industry keep a constant pulse on the global metal market prices. Of course, supply and demand always play a critical role in the fluctuation of metal prices. However, here is a quick snapshot of other actual factors affecting metal prices in 2019.
Location
The location of your scrap metal plays an important role. "For example, last year aluminum mill turnings were 25 cents a pound, today it's 12 cents a pound, and it costs 8 cents to ship it," says Jeff Solomon, CEO of Globe Metal. With this very low-price environment and freight costs, it's difficult to recover freight costs through that buy price.
Market Prices
When global metal prices of copper rise, for example, there will be a corresponding relative increase in copper scrap metal as well. This is equally the case with the falls of global metal prices.
Economic Environments & Policies
President Trump has announced tariffs on industrial metals from Argentina and Brazil. These kinds of policies, along with others, continue to reduce the demand for steel and aluminum, which in turn drives the prices of scrap metal down. The world's largest economy, China, deals with very large quantities of scrap metal imports. China continues to tighten the impurity threshold on non-ferrous scrap imports to 1% and the ferrous scrap threshold to 0.5%. Products that are only 5% or less copper, including oiled copper cable and waste motors, along with iron and steel slag imports have been banned. China's new policies have created a serious slump in the market recently.
Domestic Markets
Automobile sales continue to fall. With this steady backlog in the market, there is too much inventory in the market. There are over 20% more second-hand cars in the US market place, which is driving the price of scrap metal down.
Speculation
There are times when virgin metal sources are less available in the market place. In this kind of market place environment, scrap metal prices increase. Some suppliers will sometimes choose to sit on their inventory, waiting for the 'right' time to sell their scrap metal materials for peak profits and earnings. Speculation is based on educated guesses as to where they believe the market will go. It's a vulnerable move affecting both the downside and upside of the market.
"At Globe Metal, our business philosophy is there are no secondary materials on our warehouse floors that are not sold," says Solomon. As natural hedgers, we work with a diverse portfolio of secondary metals always providing fair market value when purchasing your scrap metal. Remember, it's important to track market trends. You want to make sure that when you sell your secondary materials that you are getting the best scrap metal prices.
The Next Chapter for 2020
The next moves of metal prices cannot be forecasted with certainty. To offer fair market prices on scrap metals for our customers, Globe Metal is constantly researching and evaluating these forces that affect the supply and demand your scrap metal. We work with a wide range of industries including the aerospace, additive manufacturing, thin film coating, mining and many others. With over 40 years in the metal recycling industry, our expertise and specialization are in the recycling of tungsten carbide, cobalt, nickel, molybdenum, tantalum, thermal spray, catalyst, metal powder and sludge.
Are you ready to get rid of your scrap metal? Reach out to one of our sales staff at 1-800-700-6382 or send us an email at sales@globemetal.com.
Globe Metal is a proud member of Minor Metals Trade Association.