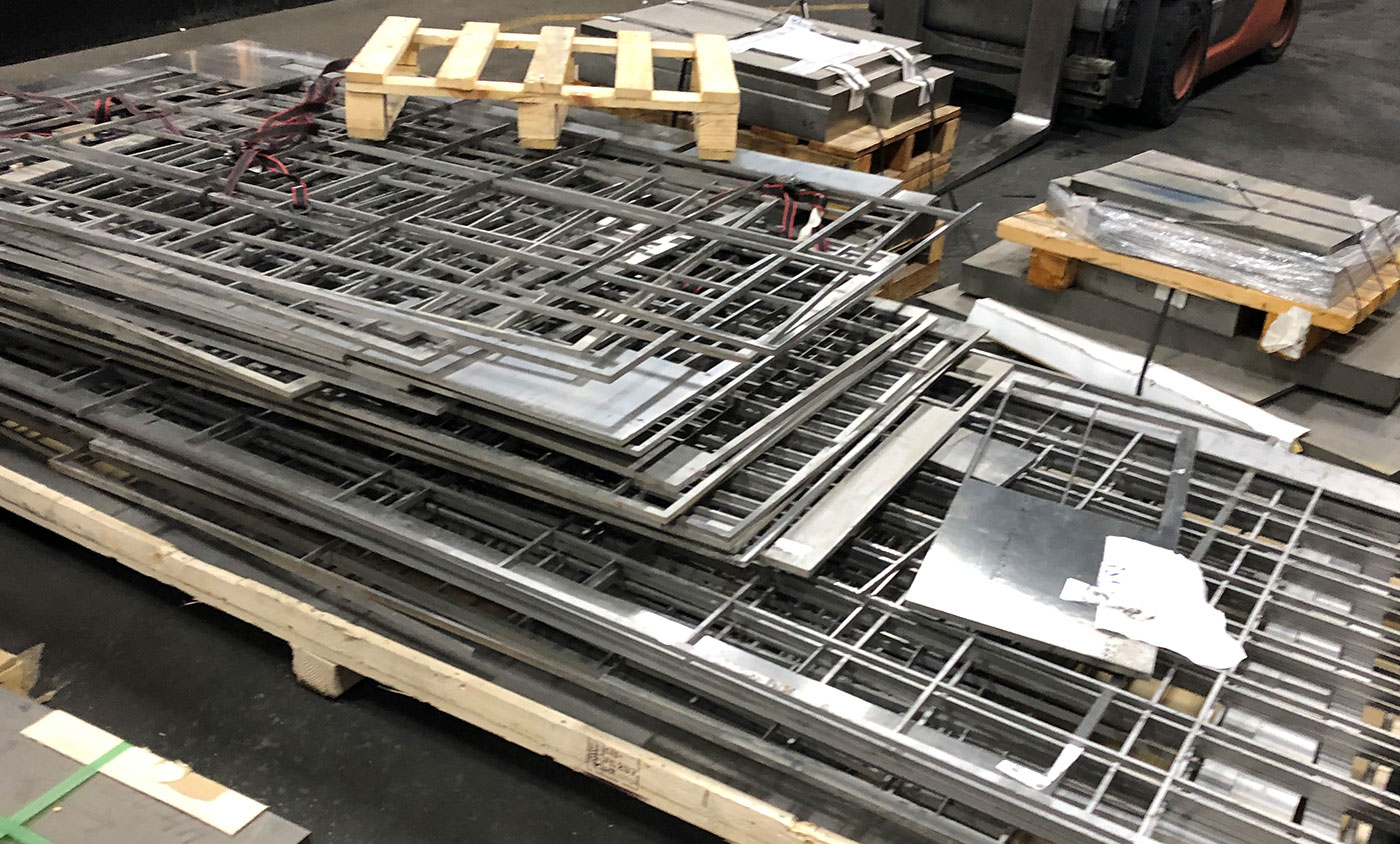 With vaccines being rolled out worldwide and the aerospace industry ramping back up after a COVID lockdown, we're seeing titanium market conditions improve – in other words, prices of titanium scrap are increasing!
90% of titanium used is consumed by the aerospace industry, so when the global aviation industry stopped flying in April 2020, titanium use dropped, and therefore prices dropped dramatically. Many products were experiencing multi-year lows by the third quarter of 2020.
However, now that the aerospace industry is re-opening and titanium requirements are rising again, we're seeing a resurgence of prices. For example, the cost of Chinese Plate soared to more than USD$18 per kilo in May 2021, a price not seen for 8 years (since January 2013). Titanium scrap and ferrotitanium are also both trading at multi-year highs, at more than USD$4 and USD$8.50 respectively.
2021 Titanium Prices 
Chinese Titanium Plate
(99.9% Ti)
Titanium Scrap
(0.5% Sn, cif Europe)
Ferrotitanium
(70%Ti)
USD$18.09/kg
USD$4.19/kg
USD$8.60/kg
What does this mean for you? If you're looking to buy or sell titanium scrap, now is the time! Not only are prices returning to normal levels, but the shortage of scrap is ending, so those looking to purchase recycled titanium scrap will have an easier time finding a quality product.
At Globe Metal®, we're one of the only companies in North America capable of recycling and handling scrap titanium powder, which makes us the perfect partner for those looking to buy or sell this metal. We can recycle titanium in several forms, including:
Alloyed titanium or unalloyed titanium: including chip, powder, and solid forms.
Scrap titanium powder: typically generated as a by-product from additive manufacturing.
With more scrap becoming available as the aerospace industry begins to return to normal, we're connecting with our buyers again to provide them with high quality, recycled titanium. Many different types of manufacturers buy the raw material we produce from our titanium recycling process, including those in the fields of aerospace, but also sporting goods, computer and high-tech, medical supply, power plants, nautical materials, paints, plastics, enamels, and paper industries.
Our process produces a continuous stream of raw materials, which our customers around the globe have come to rely on. Not to mention, titanium processing and recycling uses less energy than sourcing and producing components from raw materials, which saves you money and creates less pollution for the environment! A win-win, if you ask us.
To learn more about our titanium recycling program, or buying or selling the material, contact us at sales@globemetal.com.