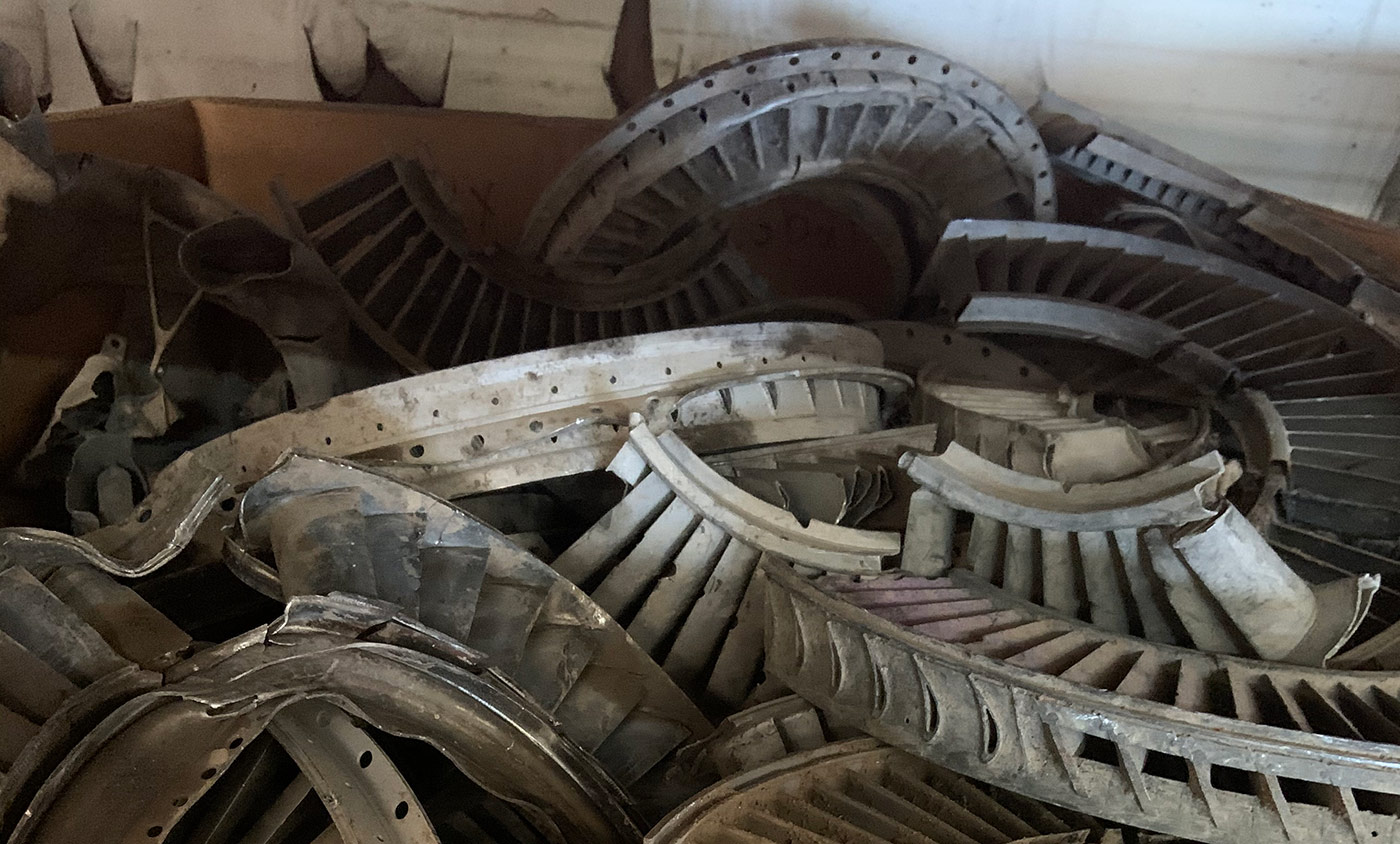 Demands and pressures on the global power generation industry continue to grow, as we need more and more energy each day to propel us forward. In order for efficient power generation to take place, the machines in use (whether hydro, wind, or solar) must be able to withstand incredible pressure and forces.
This is where inconel enters the picture: Inconel is the name given to a group of nickel-based super alloys. Inconel alloys are used in high-pressure environments to withstand strong mechanical loads due to their oxidation and corrosion resistance. Inconel alloys are also much more capable of withstanding heat than aluminum or steel,making them an ideal alloy for use in the power gen industry.
DID YOU KNOW?

The NIMONIC family of alloys was first developed in the 1940s by research teams at Wiggin Alloys (now owned by Special Metals Corporation) in England, in support of the jet engine?
But what happens to the alloy scraps when the machines are no longer in use? Many companies will scrap an entire machine in one piece, de-valuing the scrap metal contained in it. However, here at Globe Metal® we are international metal recyclers with the technology and expertise to process different metal waste streams into quality materials for both producers and end-users.
This means we separate and recycle the metals we buy, including pure nickel, alloys, and superalloys such as Inconel, Monel, and Hastelloy, leaving you with a larger cheque in your pocket at the end of the day. If there is 10% nickel or more in your metal, we'll recover and recycle it!
It's also important to note that the nickel-based superalloys like inconel that are used in power generation often have a platinum-modified coating to further enhance their resistance to extreme heat. As a seller it's important to understand their value, as these superalloys are highly sought-after.
At the end of the day, it's key to remember that Globe Metal® is here to support the power generation industry in all of your alloy recycling needs. We have a simple 4-step process:
Understand client's material through photos, analysis or testing;
Globe Metal® submits pricing quote – based on different recycling options;
Material is picked up from client's facility, sorted, cleaned, and processed;
Globe Metal® distributes metals for recycling through an international network providing proof of destruction or recycling certificates
If you have any questions about how your company could benefit from our profitable recycling program, please reach out to an expert at 1-888-517-6368 or sales@globemetal.com.
(Hereford, England; which has since been acquired by Special Metals Corporation[6]) in support of the development of the Whittle jet engine