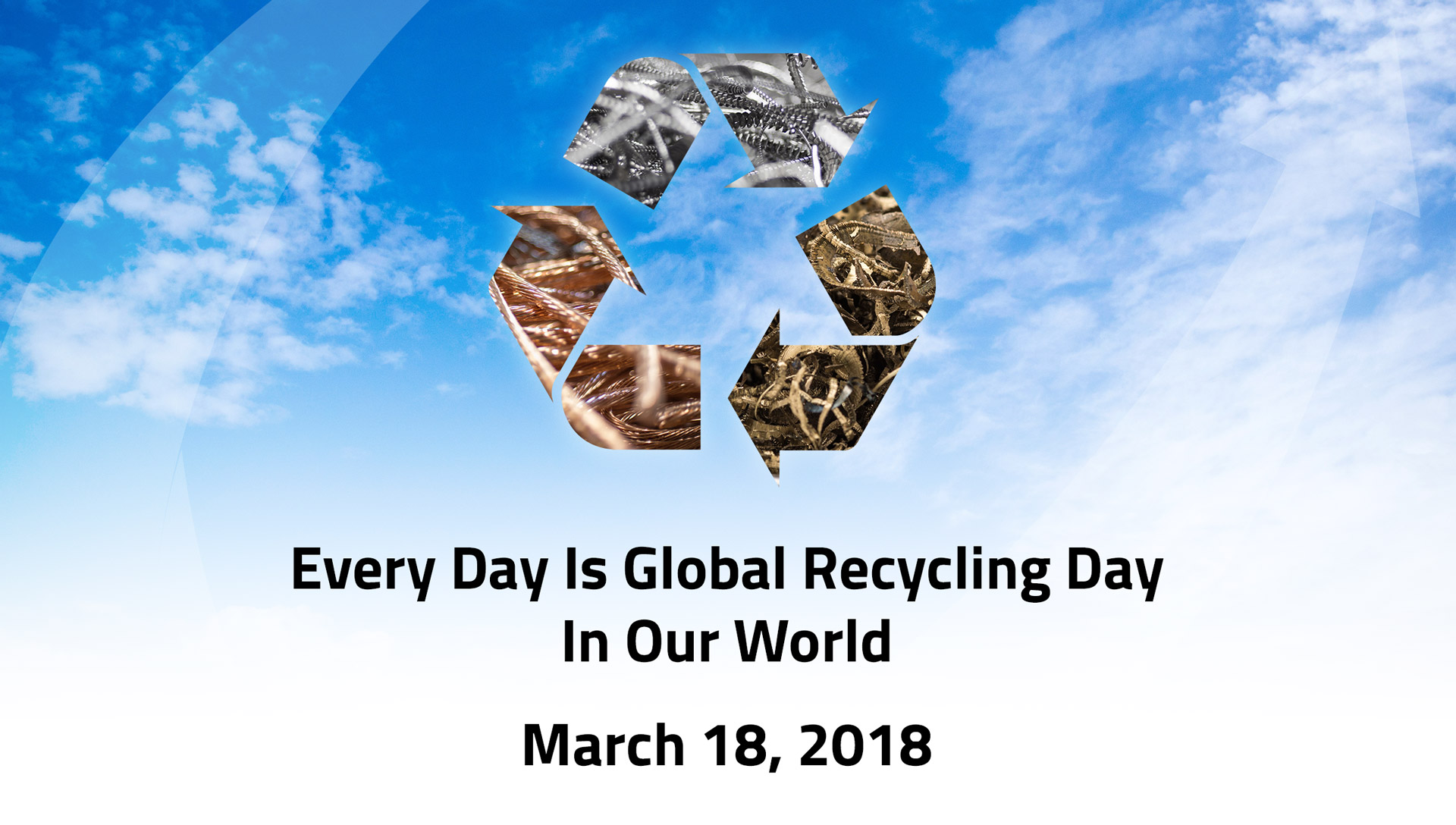 FOR IMMEDIATE RELEASE
Globe Metal Celebrates Global Recycling Day
Over 34 million pounds were recycled by the company in the last year alone.
Globe Metal keeps metals out of landfills on a daily basis by helping environmentally-minded companies find ways for their materials to be reused. Not only does Globe Metal help companies save disposal costs, but the company helps them to make money with their metal waste streams.
"The recycling industry makes invaluable contributions to our planet on two significant levels, economically and environmentally. Metals as a primary resource are valuable and finite. It is our responsibility to use them wisely," said Globe Metal CEO Jeff Solomon.
Just last year, Globe Metal helped companies around the world recycle over 34 million pounds of metal. In the previous decade, that figure explodes to 289 million pounds of metal. With more than four decades in the metal recycling business, Globe Metal has a worldwide network of consumers who buy recycled metal material. And with their strong business relationships around the globe, they can find a home for most metals.
Mr. Solomon stresses the importance, "We consider recycled materials a resource, not a waste. It feels great to be leading and contributing to this global movement, knowing that recycling is playing a crucial role in environmental and economic sustainability."
Globe Metal assists companies to make money on their metal waste, but as well, the environmental benefits are enormous. Reusing metals helps to reduce water usage and energy consumption, and contributes to the conservation of minerals globally. Employees at Globe Metal feel great about making the world a better place. "Simply put, our metal recycling business is making a positive impact on the world around us", says Solomon. Globe Metal believes the future is a circular economy, and "we are doing just that," says Solomon.
About Globe Metal
Located in Montreal and servicing North America and around the world, Globe Metal is a worldwide leader scrap metal recycler, specializing in tungsten carbide, high-speed steel, molybdenum, cobalt, nickel, tantalum, metal powder, and thermal spray.