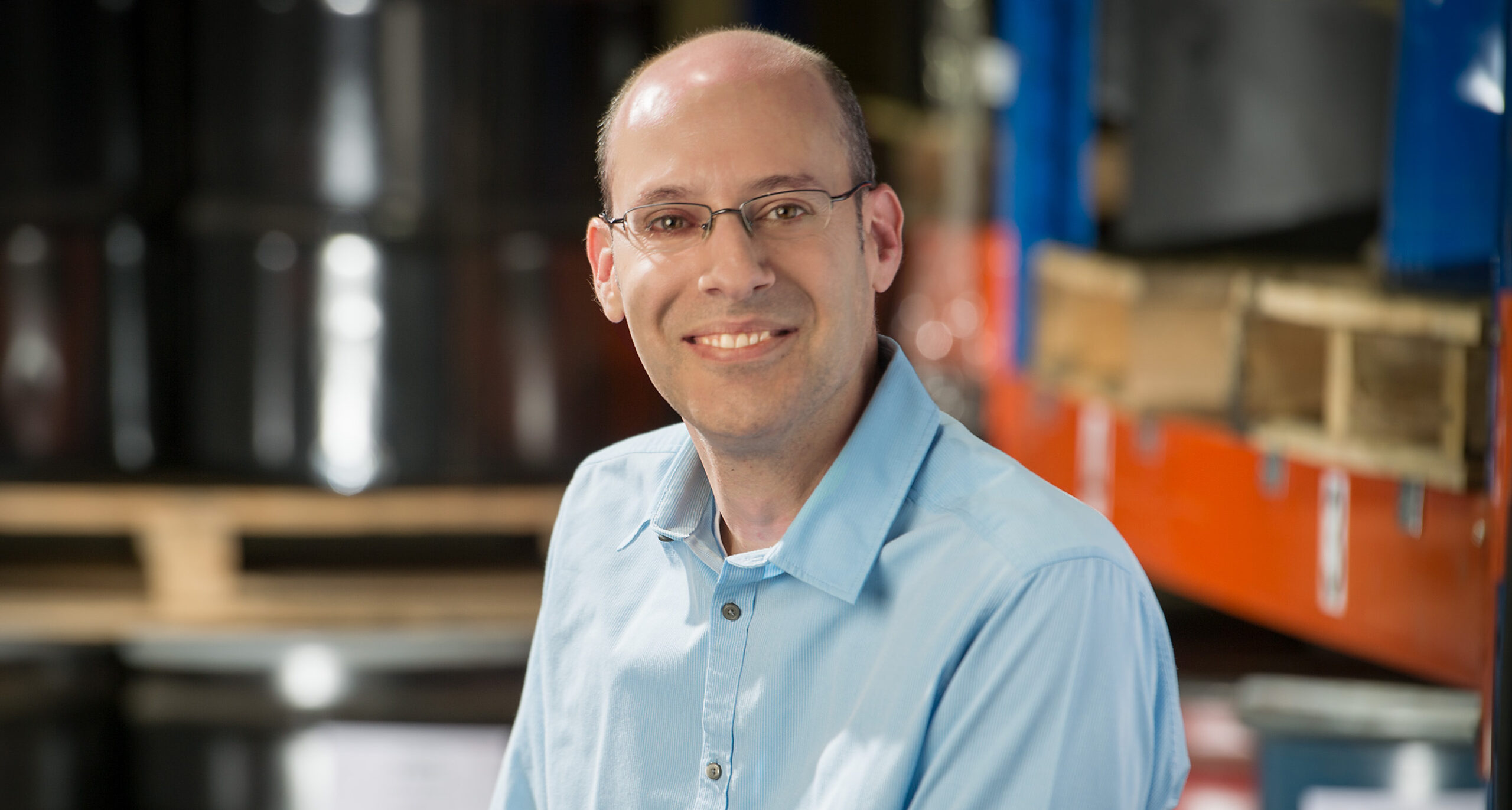 Through a local community networking event, a chance meeting led Jonathan to meet Jeff Solomon, Globe Metal's CEO. "When I met Jeff, we clicked right away. It was truly refreshing to meet someone in business who is so open, interesting, and has this amazing easygoing attitude," says Schacter. Globe Metals' business was evolving, and Jeff was looking for top quality candidates to join him. Jonathan was mainly attracted to Globe Metal because of the role the company plays in helping with environmental waste. "I liked the fact that the company makes the world a better place. It does good for the planet and everyone at large," says Jonathan.  In 2011, Jonathan was hired to replace Globe Metal's comptroller, who was retiring.
Jeff had this to say about Jonathan's strengths: "Jonathan brings tons of experience, and tenacity to get the job done. His enthusiasm is infectious, and he motivates his team and staff around him."  No doubt, a part of this enthusiasm comes from working at Concordia and McGill, where he teaches accounting.
Globe Metal Develops Strong Growth In The North American Market and Expands Internationally
Jonathan had some important mandates when he started working at Globe Metal. His first directive was to save the company money. As a result, he spent a few months reviewing the general ledgers and all accounts to identify opportunities to maximize revenues and reduce costs. As the new Chief Financial Officer, Jonathan brought fresh ideas to internal controls. He also found some in-depth non-traditional finance packages for North American growth and international expansion.
Jonathan's first significant accomplishment, which he considers his early success, was procuring a substantial grant from Investissement Québec. "We had to provide and prepare a large assemblage of documents such as financial projections for the Globe Metal group of companies. The combination of the grant from Investissement Québec, along with our bank, worked very well because there was money to be accessed," says Schacter. However, Jonathan feels that his biggest success story required some real "out of the box" financial thinking to create special financial packages. Doing so allows Globe Metal to access large amounts of capital.  "First, this helps us buy large quantities of material and, at the same time, pay our suppliers quicker. This is something that many other companies are not able to do," says Schacter.
His favourite part of the job? Day-to-day operations.  "Since the company is always finding ways to make deals that are not always typical, we have to arrange special financing for it. And that's a forte of mine."
For Globe Metal, The Sky Is The Limit
Jonathan is proud to be working in this industry. It's not just because of Globe Metal's values and the contributions the company makes to the planet and the economy. No, he is happy to be working with his co-workers. "We have some very, very good people who are not only highly skilled but who also have great attitudes."
During his tenure, Schacter has seen Globe Metal become more and more of an international player in the metal recycling industry. "I believe this is because we've had such big growth in North America and the way we've expanded internationally. It just keeps on going!" says Schacter. For Jonathan, this is also due to the people he works with, as their can-do attitude allows for this continuous explosive growth.  "That's why it makes it so exciting to work here. There is never, and I mean never, a boring day at Globe Metal!"
This is the third article in an ongoing series. Please read about our other featured employees: