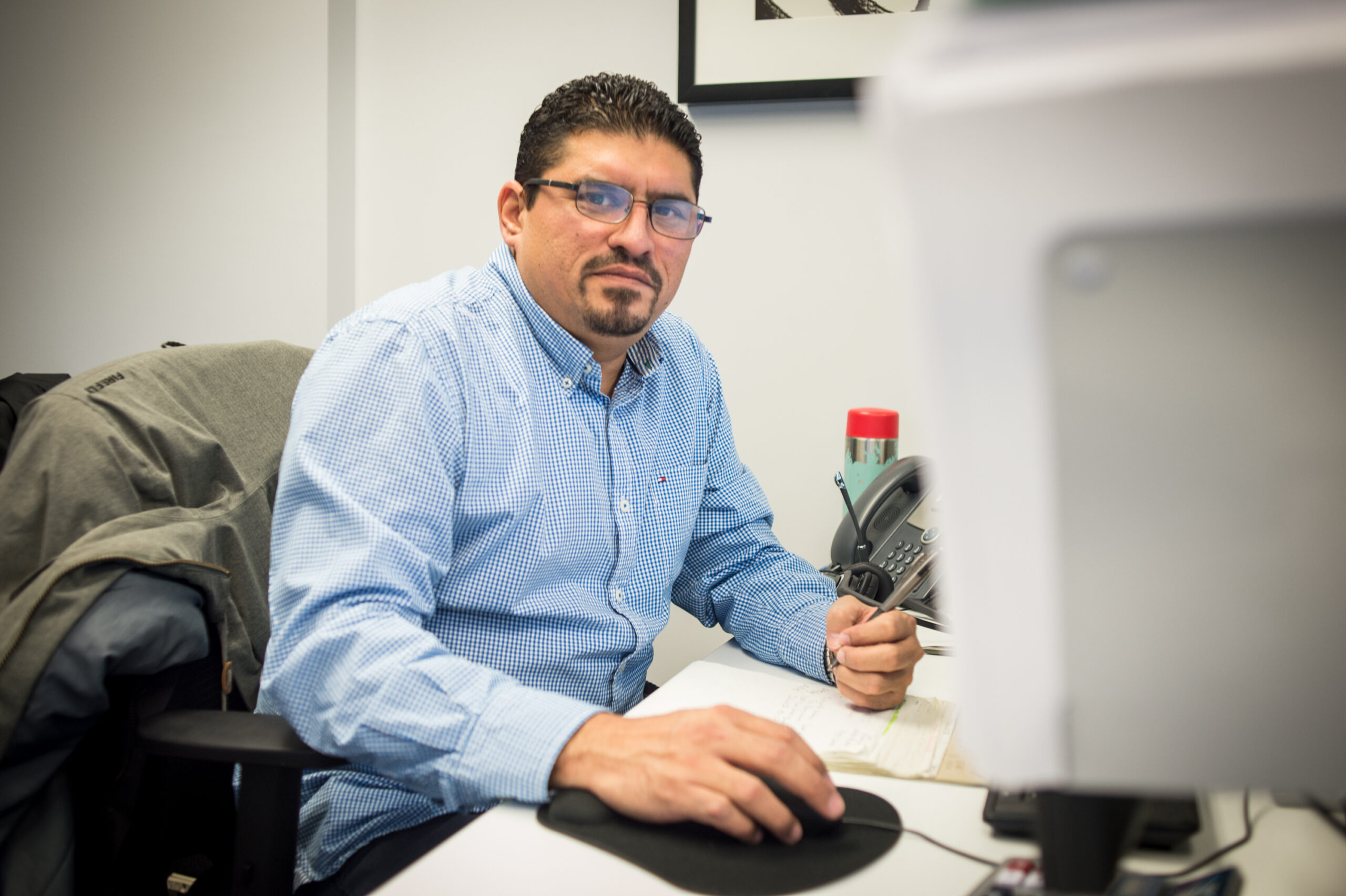 Trust, Personalization Makes Ricardo Martinez The Sales Leader He Is
Sometimes the job you apply for isn't the one you end up doing. For Globe Metal's Ricardo Alberto Martinez, our Account Manager for Latin America and Spain, that turned out just fine. Upon finishing his studies in logistics in transportation, Ricardo saw an ad for an ideal position at Globe Metal. After a successful interview, he started working immediately. "Even though I had applied for a logistics position, I mentioned that I had experience in sales. That was very interesting to the team here," said Ricardo.
After getting a trial position on the sales team, everything changed for Ricardo just four days into the job. Ricardo: "After my fourth day of training, we made a phone call to a supplier in Mexico, and my boss let me do it. He was so surprised how I managed the phone call; he said that was the end of my training. I applied for logistics, and I started as theAccount Manager for Latin America and Spain!"
Ricardo's primary market in Latin America is the mining industry, as Globe Metal buys all the scrap from the drilling tools used in that domain. For our Spanish-speaking sales leader, "That means tricone bits, cutters, hammer bits… you name it, anything that contains tungsten carbide is something we're happy to handle here at Globe Metal."
Mexico, Chile and Beyond Latin America
Though Ricardo has seen success in Mexico, his primary market right now in South America is Chile, where he buys recycled industrial metal from scrap dealers and drilling companies. There are many sources. However, Mexico is different, says Martinez. "Mexico is more developed; they have all kinds of industries: aerospace, metal mechanics so forth; so we can buy a lot of different materials in Mexico."
While Ricardo handles our Latin business, he does have familiarity with the North American market as well. The main differences, from his perspective, is a matter of personalization. In Latin America, Ricardo says, "We like to do business face-to-face to build a business relationship with your supplier. Often we become friendly with our partners. That's a big difference." That's why Ricardo finds it so necessary to travel for his work, often visiting Chile, Mexico and Peru and occasionally Guatemala. He goes for about ten days every two months to tradeshows and clients and often makes time to meet new potential partners and companies.
Why the heavy travel schedule? For Ricardo, it's all about building trust. "When I started in the mining industry business, I studied it a lot. People like to talk about their metals. It's not just about buying and selling. No, it's important to be confident and sincere to develop trust. Sincerity is essential," says Martinez.
"When We Want The Business In Latin America, We Go For It."
That doesn't mean pricing and know-how don't come into play. Globe Metal, according to Martinez, has competitive prices and becomes an essential partner to those who buy from them. "Our clients know that with us, they have one home for every need." Why is that? "Because we are very aggressive. When we want the business in Latin America, we go for it. We'll try every alternative to make a beneficial deal for our partners. That's why our sales department is like a machine. We work together and help each other out. That's what I will say about Globe Metal. It's what makes us different and it's how I like to work too!"
If you're in Mexico or Latin America, there's no better entry point to recycle your industrial metal than to reach out to Globe Metal team. We are ready to help you recycle your tungsten carbide, nickel alloys, spent catalysts and more, send us an email at sales@globemetal.com or call 1-800-700-6382.
Follow us on LinkedIn and like us on Facebook to learn about metal recycling knowledge and latest news.
Globe Metal is a proud member of Minor Metals Trade Association.