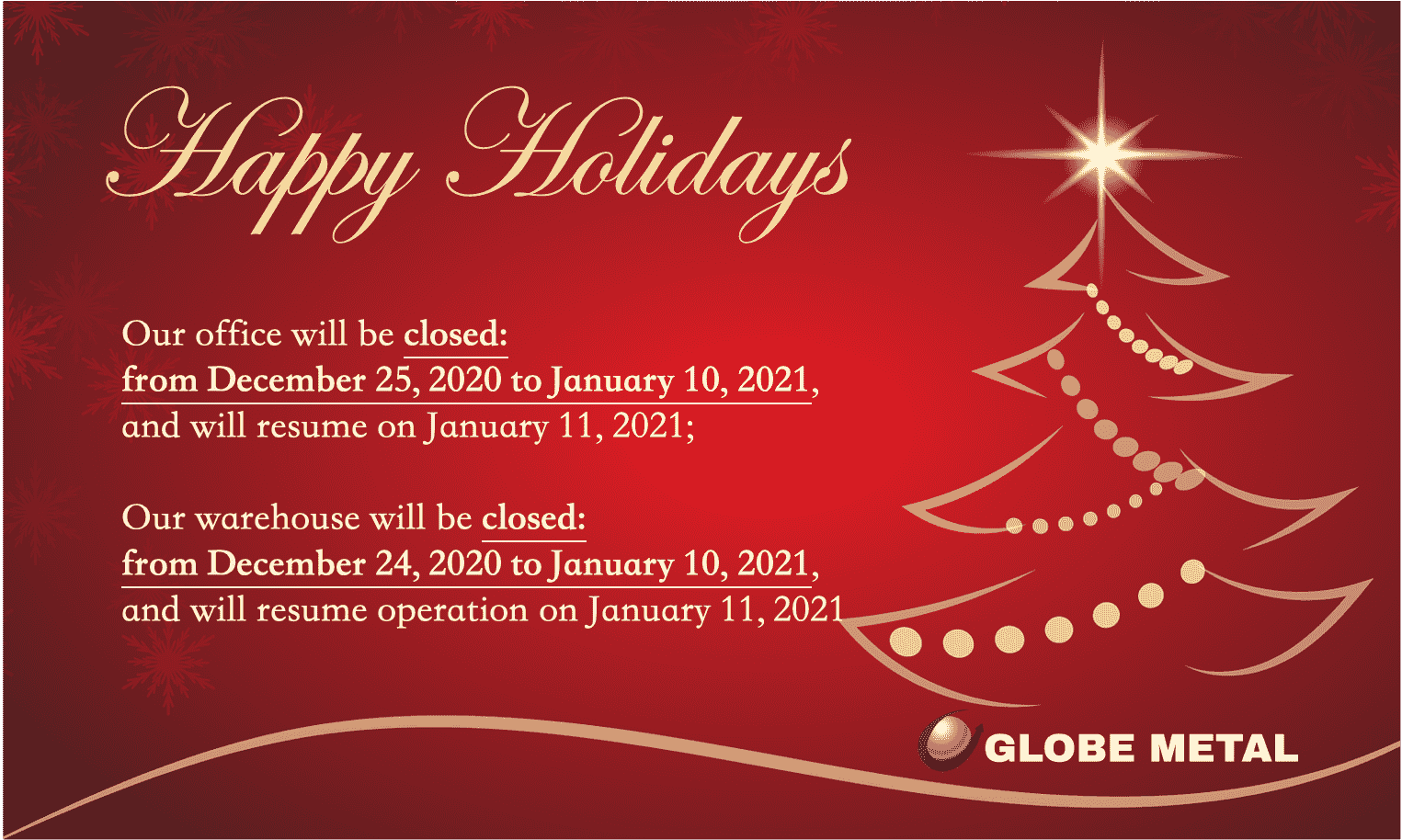 While 2020 has been a year full of unprecedented challenges and the unexpected, Globe Metal has been grateful to continue operating and servicing our customers throughout difficult times. We would like to take the chance to extend our sincere gratitude and appreciation.
To our customers, thank you for your continued support, trust and understanding.
To our employees, thank you for all of your hard work and commitment. We are very proud of our team.
To all frontline COVID-19 healthcare workers, thank you for all your endurance and dedication.
As the holiday seasons approach, our facilities will be closed during the following periods:
Our office will be closed from December 25, 2020 to January 10, 2021 inclusive.
Our warehouse will be closed from from December 24, 2020 to January 10, 2021 inclusive.
However, our team remains accessible via email sales@globemetal.com at all time. Should you have urgent requests, please feel free to reach out.
Happy holidays and warm wished to you and yours! May 2021 be an excellent year ahead!
Globe Metal Team