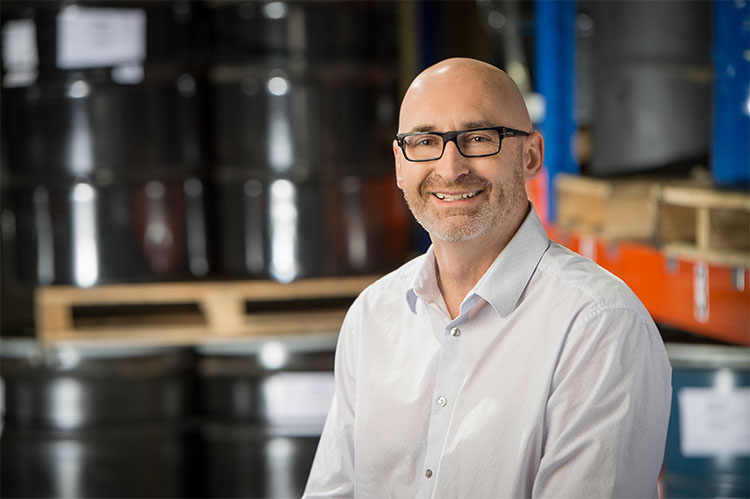 Experienced Industry Veteran To Lead Operations Into The Future; Charged With Growing New Business
Montreal, Quebec:  Globe Metal Chief Executive Officer Jeff Solomon is pleased to announce that Douglas Veitch has been named as the new Chief Operating Officer of Globe Metal.
"After much thought and deliberation, I am pleased to announce that Douglas Veitch will take over the role of COO," said Mr. Solomon. "Doug's new responsibilities will include aiding in long term financial planning, defining sales strategies and defining goals for the sales team. He will make future sales projections based on input from the sales team and act as my representative when I am away from the office."
More responsibilities will be added to Mr. Veitch's job description over the coming months as well.
Mr. Veitch has done an excellent job for Globe Metal since joining the company in April 2017. His experience in the metal fabricating industry and his time spent working for such major companies as IBC, Materion and DuPont will play a major role in helping Globe Metal grow. His experience building teams has already reaped benefits for Globe Metal and has shown its value in the way the different teams within the company are already working together.
"I'm really excited to take on this new role. I've enjoyed every minute I've worked with this group and look forward to building on the foundation already in place to drive more business for Globe Metal," said Mr. Veitch. "The team is young, dynamic and everybody here is a clear expert in their area of speciality. I'm thrilled to be a part of it."
Mr. Veitch's appointment is one of many implemented over the past year. Globe Metal has made strides in all areas of its business, including health and safety measures, inventory control and sales team growth.
Douglas Veitch can be reached on LinkedIn, or at his desk at Globe Metal via email.
For more information:
Jeff Solomon
Office: (450) 635-9397 ext. 27
Toll free: (800) 700-6382 ext. 27
Cell (514) 821-8201
Email: jeff@globemetal.com
About Globe Metal
Located in Montreal and servicing North America and around the world, Globe Metal is a worldwide leader scrap metal recycler, specializing in tungsten carbide, high speed steel, molybdenum, cobalt, nickel, tantalum, metal powder, and thermal spray.